5 Benefits of Self Development Seminars and Why You Should Attend Them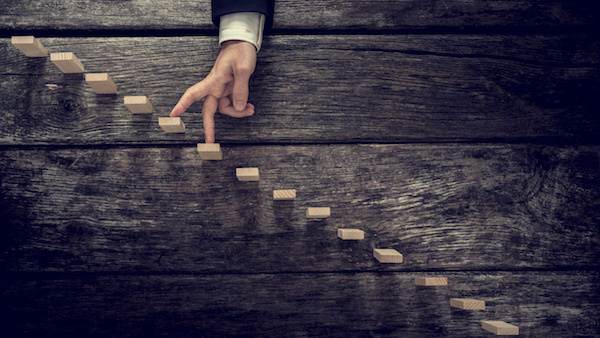 We're all on a journey towards self-development.
After all, we all want to improve our lives and be happy.
This is why many organizations and individuals are waking up to the benefits of self development seminars. And why we have seen self-development seminars become a 400-500 million dollar industry.
Whether you want to be more effective in your work, or improve your relationships with others, self development seminars can help you to achieve this.
Many people used to assume that self development was only for the rich and famous. When self development was for normal people, it was considered something carried out in private.
With so many self improvement seminars available, they're there for anyone who wants to attend to share and work together. That's why it's essential that you carry out some research before attending any.
What is personal development?
While the concept has many meanings. One common understanding is that it's about setting goals to improve your life.
By yourself, it's difficult to find the motivation and commitment for self development.
That's why seminars in self development offer participants the structure, guidance and support to achieve the goals they set out for themselves.
Now we've established what self development is, let's look at the benefits of attending self-development seminars.
1. Find Yourself
The first benefit is finding yourself. Many participants who attend self development seminars discover something about themselves that they didn't know.
In the seminars, you're challenged to ask yourself hard questions:
What do you truly care about? What is the meaning of life? What do you believe is important?
The process of self development allows participants to determine how they want to live.
Self development experts suggest that many people follow the dreams other people have for them. While self development allows people to decide their own future.
When you're striving after someone else's goal, it's only whether you reach the goal that matters. When you've set the goal yourself, the journey to achieve it is as important as accomplishing it.
2. Renewed Focus
In today's world, there are many distractions from surfing the internet to the latest fashion trends. However, by finding yourself, you also find a renewed focus.
You begin to recognize what matters to you and allow yourself to concentrate on this. No more procrastination. You're empowered to prioritize what's important.
Improving your understanding of your goals in life means you stop moving aimlessly from task to task. This allows you to be better focused and effective both in your personal life and at work.
3. Gain New Skills
Self development seminars also offer participants opportunities to gain new skills, such as communication.
After all, most seminars are conducted in a safe and comfortable environment. This is ideal context to practice your public speaking skills.
You may be required to argue your point of view in front of other participants. This essential skills is greatly in demand from employers and a great quality for everyday life too.
Just as important as speaking is the skills of carefully listening to other participants. The seminar environment requires participants to engage with other people's arguments and thoughts without prejudice.
Some seminars also bring together a wide range of people from different backgrounds. Therefore, this could be a unique chance to network and to establish a bond with others.
Many of these skills can also be applied to improve your relationship with your partner and other loved ones.
4. Exposure to Experts
Self development seminars are usually led by experts in their field. They are not only knowledgeable and passionate about their subject. They are also professional and skilled when it comes to leading a seminar group.
How often do you have the opportunity to engage with experts on subjects that matter and interest you personally?
Unlike when you're reading a self-help book, if you don't understand something, you can ask the seminar leader to clarify or elaborate to improve your knowledge.
Many people leave self development seminars with a wide range of knowledge and information about self development. This will only further inspire you to improve your life.
5. Measure Your Success
While you'll immediately notice the benefits of attending self development seminars, the greatest benefits require real commitment from you.
Many of the benefits of seminars in self development are difficult to pin down. While it's even harder to measure your progress in achieving your goals.
However, the seminars structure your development through milestones. As you achieve your goals, you can note down your failures and successes in a self development journal.
It's important not to view failure as a major obstacle. Rather, see failure as another opportunity to learn from your mistakes and improve in the future.
You can Benefit from Self Development Seminars
Self development seminars are about helping you to improve your life and live how you want to live.
These seminars allow you to find yourself and who you want to be.
They provide you with the strength to focus on what matters to you.
They are also an opportunity to acquire new skills in communication, networking and listening to others.
You get the chance to learn from experts in self development.
And finally, you get the structure and support to measure your success at achieving your goals.
Are you ready to start your journey towards self development by attending self development seminars? If you think this is right for you, get in touch with us today to find out more.