"Section I is for the intellect. It's food for thought. It is intended to bring about an understanding and a connection with a broader arena of life."– Harry Palmer
Aspects of consciousness addressed: Beliefs, Reality, Consciousness
In the two-day Resurfacing Workshop you explore the relationship between your beliefs and the reality you experience as your life. You will discover the power of your attention and its ability to create calmness, focus, and satisfaction. You'll begin to unlock the power of your will and recognize it as a tool to direct life and handle any tasks with confidence. Section I also allows you to explore whether the advanced sections are right for you.
Description
Who am I? Why am I here? Where am I going?
ReSurfacing is a new approach to these age old questions. You will find the answers by exploring the underlying structure of your own consciousness.
The ReSurfacing Workshop (Section I of The Avatar Course) produces insights into what Avatar is about and where it leads. It is presented by Avatar Masters in an informal group setting that permits lots of interaction and sharing.
Here you will experience a greater connection with and insight into the nature of personal reality. The exercises bring forth a you that transcends all the ideas you've imagined yourself or the world to be. This moment of transcendence, or resurfacing, is a glimpse into the realm opened by the Avatar materials. Welcome home.
Section I exercises take you behind the scenes of consciousness for a look at the blueprints by which you build your life. The journey results in an intimate connection with a deeper, more compassionate and aware state of self.
Section I is offered in an affordable 2-day workshop that contains information, demonstrations, and experiential exercises to awaken you to the unlimited possibilities of living deliberately.
ReSurfacing refers to the action of disentangling yourself from old creations and rising back into awareness. It is a process, paralleling nature, of revealing yourself to yourself. The rewards are new insights and realizations about how your life works—or why it doesn't.
ReSurfacing is an expedition into consciousness that you personalize according to your own needs. How far you go is a matter for you to determine, and the truth you discover will be your truth.
The exercises will lead you to an experience of your personal study materials. These are the motives and principles that govern your existence. They are as unique as your fingerprints. Discovering them will take you to new places and new viewpoints that will dramatically broaden your comprehension of existence.
As you proceed you will become aware of your own creative power. It will surprise and amaze you. Should you choose to follow this power to its source, you will find a measureless sea of awareness extending beyond time, consciousness, and creation. Ancient companions wait for you (t)here.
Required Materials:
PowerUp Plus Package EUR 59,50  Available at our Bookstore
Course Fee:
Section I is EUR 272,25* incl 21% VAT 
(*Dutch pricing, actual pricing varies by country)
Harry Talks About ReSurfacing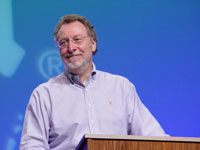 The following text was taken from the Avatar Journal, Volume IX, Issue 4. Per reader requests, the Journal posed some frequently asked questions to Harry Palmer, author of the Avatar materials, regarding ReSurfacing. We think you will enjoy his responses.
Journal: Where did the title ReSurfacing come from?

Harry: If you've ever done any scuba diving, you probably know the exhilaration that occurs when you finish the dive and begin your slow ascent. A number of things happen during the ascent.
There is a natural relaxation as the pressures reduce, the light grows brighter, the sound of your breathing has a quieting effect on the mind. From below, the surface of the water is the limit of one reality.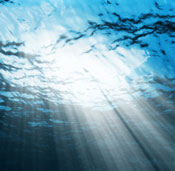 Resurfacing is at once a crossing over, a leaving, a returning.
I chose the title because of those feelings. The ocean, with its currents, secrets and depths, is an analogy for consciousness. The ReSurfacing processes are a path of ascent through the levels and currents of consciousness back into awareness.
Journal: What is the essential message of ReSurfacing?

Harry: When a person does the exercises, magic happens and the essential message of ReSurfacing appears from within the reader. It is the personal experience of a new beginning.
People have forgotten how to make new beginnings. There are fewer and fewer new frontiers to immigrate to. Without new beginnings, there is only dying. This is what many people are doing daily. Dying. Sinking further and further into their own resisted creations.
Dying and resisting are the same process. It's called suffering, and it's not very effective except at creating solid particles. Life is in the other direction!
Excerpt from the book ReSurfacing: Techniques for Exploring Consciousness by Harry Palmer
ReSurfacing is a wake-up call! There are word lessons, and there are world lessons. A word lesson is an effort to convey an experience via spoken or written symbols. A word lesson can be informative or enjoyable or inspiring. A word lesson is an expression of someone's belief. A word lesson can convey descriptions and instructions, but as far as experience, it is a pale substitute. A word lesson should not be confused with a world lesson.
A world lesson is something that you live through. It's something you encounter and deal with in life. And from the world lesson you emerge changed, more experienced, wiser. A world lesson is an experience. It does not require translation into symbols or sounds for you to remember it. It becomes part of what you know, how you define yourself to yourself. A word lesson seldom has this impact.
Your study of ReSurfacing begins as a word lesson describing exercises and conveying instructions, but as you participate, it changes to a world lesson. The word lessons of ReSurfacing are insignificant compared to the world lessons you create by your participation.
When you combine the word lessons with world lessons, you achieve a moment of realization: so that's how it works! Realizations increase your ability to broadly and creatively apply what you know.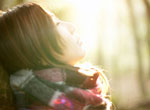 Realizations compound. The more realizations you have, the simpler and clearer all things become. Realizations are the stuff of real wisdom.
For the two days of this workshop, put your outer cares aside and devote yourself to discovering yourself and resurfacing into the limitless potential that awaits. Prepare to experience your creation of consciousness and the physical universe in all its wonder. Enjoy the journey.