How to Invest in Yourself to Reach Your Professional Goals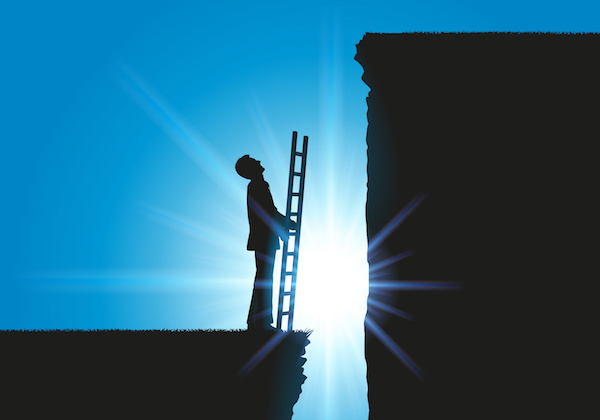 Setting and achieving goals is crucial in both personal and professional capacities for moving forward.
Choosing to invest in yourself in yourself is one of the best ways we can educate and grow as people. This process doesn't have to be complicated or stressful. In fact, it can even be enjoyable and peaceful!
Let's dig in.
How to Best Invest in Yourself
Set Achievable Goals
How many times have you set a vague New Year's Resolution (lose weight, drink more water, spend less money) only to disregard it a week later?
You're not alone by the way. A whopping 92% of people fail to achieve their resolutions.
What's the main problem at hand? The goals aren't focused, specific, or measurable? Think about this: Lose weight is far too broad. Does that mean lose two pounds or twenty? When are you supposed to achieve it by? How are you supposed to do it? When you don't have these questions squared away, it's easy to feel overwhelmed and dismiss the goal altogether.
Here's a better method: practice specifying exactly how, when, and why you are planning to achieve your specific goal.
Let's take the example of weight loss. You may want to lose fifteen pounds. Specific goals to help you achieve that overarching goal can include: jogging three times per week for 30 minutes and meeting with a dietitian once per week.
Notice the difference? These goals and objectives are very specific. As a result, it will be really easy to know if they were actually achievable or not! Don't forget to identify why you want to lose the fifteen pounds! Having that reason is helpful when motivation wanes.
Do not forget to identify the underlying motives. For example, losing fifteen pounds may represent a desire to be physically healthier for your children. It may represent wearing that favorite dress that's been hanging in your closet. Whatever it is, identifying the reasons for wanting change are helpful when motivation wanes or the temptation to stray away from the plan strikes.
Know Your Network…and Cherish It
Know that saying, it's not what you know, it's who you know? Turns out, it has some solid truth behind it. Focusing on who's in your network is one of the greatest ways to invest in yourself.
A recent study demonstrated that 85% of all jobs are fulfilled via networking. This research highlights that, even if you have the greatest resume in the world, it may not carry you very far if it's not in the right hands.
Today, it's not enough to just have an email address and killer cover letter. People want to know who you are, and they want to have a relationship with you.
Networking gives you an insider advantage. It allows people to know you on a personal level, rather than as just as a name in a potential sea of job applicants.
Even if it seems daunting, if you want positive change and you are willing to invest in yourself, you need to pursue relationship opportunities with people in your industry.
Keeping your contacts close and maintaining strong connections can be done in a multitude of ways. Focus on having a strong social media presence, especially on professional sites including LinkedIn. Attend relevant conferences in the area and bring your business card. Initiate business lunches and grabbing coffee with coworkers to learn more about the people you work with.
After all, if an opportunity arises, you want to be the person people think of when for coming in to seize it.
Keep Learning
Whether you have prestigious diplomas or not, you're never too old or too educated to learn more.
Consider the following ways to expand a lifelong hobby of learning:
Taking continuous education courses in your industry
Offering to accept on new projects that may be somewhat out of your comfort zone and/or challenging
Find a mentor and meet with him or her regularly to discuss professional pursuits and opportunities
Cultivate a new hobby (even if you're terrible at it!)
Read as often as possible
Consider going back to school or taking classes, even if it has nothing to do with your current work industry
Pursue Individual Growth
Personal growth is important for everyone, but it doesn't necessarily happen on its own.
Choosing to invest in individual growth means investing in self-awareness, internal knowledge, and a greater understanding the world around you. Ideally, this insight can benefit you in all aspects of life, from your financial health and physical well-being to your relationship satisfaction and career movement.
Consider examining your strengths and/or blind spots. Consider enrolling in invigorating courses to deepen self-development. Consider different ways that you can enrichen your life by focusing on what you need internally to feel more whole, fulfilled, and connected.
Know How to Decompress
Self-care and self-love are one of the best ways you can invest in yourself. Unfortunately, it can be easy to overlook this crucial part of life. This kind of overlooking, though, is a costly mistake. When you're running on empty, it's hard to take care of all the tasks you need to do in a day (without feeling stressed or resentful).
Decompressing means paying attention to what your body needs. Maintain a healthy diet. Get adequate sleep. Exercise regularly. Practice optimism and gratitude. Pray and meditate. Engage in practices that feel good to you. Try out journaling or drawing or reflecting in nature. Spend time with people who make you feel uplifted. Let go of planning for an afternoon and just see what happens. Spend time in a place that makes you feel like a happy child again.
Life can be so busy. It's important to know how to take a break. We all need to recharge our batteries.
Bringing It All Together
You deserve to invest in yourself. It is an act of self-love and a gift that pays off in dividends in your personal and professional affairs.
If you're ready to take your next step in deepening your personal development and self-awareness, contact us today. We look forward to helping you achieve your goals and helping you enjoy the process at the same time.